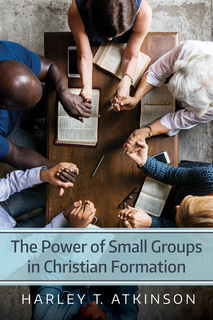 The Power of Small Groups in Christian Formation
The Power of Small Groups in Christian Formation
Small groups continue to be a significant part of church life and Christian formation in the twenty-first century, impacting a church and society characterized by loneliness and fragmentation. As such, Julie Gorman is prompted to declare, "Small groups have come of age! They have found unprecedented acceptance and endorsement." This is a comprehensive book on small groups and Christian formation informed by theology, church history, and the social sciences. It addresses both the foundations and praxis of groups, with a special emphasis on leading dynamic group discussions.
More info about the ebook
Always have a good book lined up - Listen and read whenever you want
Read and listen to as many books as you like! Download books offline, listen to several books continuously, choose stories for your kids, or try out a book that you didn't thought you would like to listen to. The best book experience you'd ever had.
Free trial for 14 days