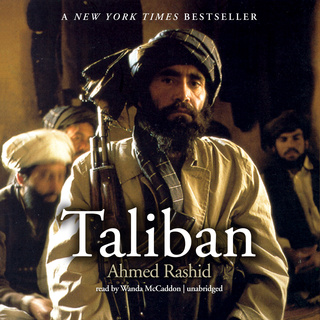 Taliban: Islam, Oil, and the Great New Game in Central Asia
Taliban: Islam, Oil, and the Great New Game in Central Asia
In this enormously insightful book, correspondent Ahmed Rashid brings the shadowy world of the Taliban, the world's most extreme and radical Islamic organization, into sharp focus. He explains the Taliban's rise to power; its impact on Afghanistan, the Middle East, and Central Asia; its role in oil and gas company decisions; and the effects of changing American attitudes toward the Taliban. He also describes the new face of Islamic fundamentalism and explains why Afghanistan has become the world center for international terrorism.
More information about the audiobook:
Always have a good book lined up - Listen and read whenever you want
Read and listen to as many books as you like! Download books offline, listen to several books continuously, choose stories for your kids, or try out a book that you didn't thought you would like to listen to. The best book experience you'd ever had.
Free trial for 14 days