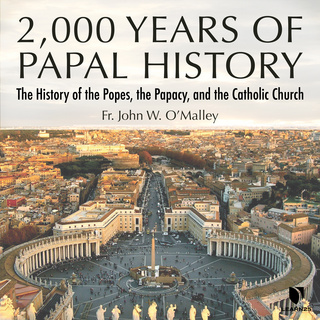 2,000 Years of Papal History: The History of the Popes, the Pacacy, and the Catholic Church
2,000 Years of Papal History: The History of the Popes, the Pacacy, and the Catholic Church
Internationally best-selling author, renowned professor, and the "dean of American Catholic Historians," Fr. John O'Malley presents his monumental course on the papacy.

This masterpiece series covers the most fascinating history in the Western world.

Now you can trace the amazing history of the papacy, the oldest still-functioning institution of any kind in the Western world, in 36 erudite lectures. By focusing on popes that shaped vital moments in global history, you will gain a deep understanding of the people, issues, and ideas that gave us the Catholic church and our world. The story features both trouble and triumph—and Fr. O'Malley deftly tackles both aspects—but above all, it tells of resilience. You will be enthralled as you listen to Fr. O'Malley explains how pope after pope responded to challenges from barbarians, "Christian" monarchs, disgruntled bishops, and, above all, the faults and failures of human nature in order to guide Peter's bark through the rugged seas of time.

This course is part of the Learn25 collection and includes a free PDF study guide.
More information about the audiobook:
Always have a good book lined up - Listen and read whenever you want
Read and listen to as many books as you like! Download books offline, listen to several books continuously, choose stories for your kids, or try out a book that you didn't thought you would like to listen to. The best book experience you'd ever had.
Free trial for 14 days