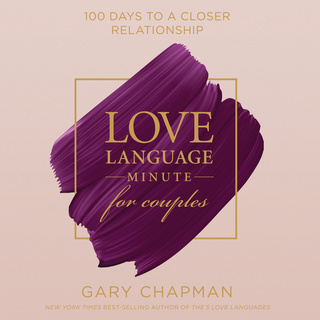 Love Language Minute for Couples
Love Language Minute for Couples
From the bestselling author of The 5 Love Languages comes a beautiful gift for every couple looking to deepen their relationship with one another—and with God.

Are you and your spouse speaking the same language? He sends you flowers when what you really want is time to talk. She gives you a hug when what you really need is a home-cooked meal. The problem isn't love―it's your love language. Adapted from The One Year Love Language Minute Devotional, this 100-day giftable devotional is perfect for the couples in your life—or for you and your spouse! As you learn how to express heartfelt love to your loved one, you'll find yourselves deeper in love and growing closer to God—together—as a result.
More information about the audiobook:
Always have a good book lined up - Listen and read whenever you want
Read and listen to as many books as you like! Download books offline, listen to several books continuously, choose stories for your kids, or try out a book that you didn't thought you would like to listen to. The best book experience you'd ever had.
Free trial for 14 days