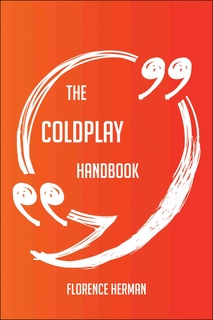 The Coldplay Handbook - Everything You Need To Know About Coldplay
The Coldplay Handbook - Everything You Need To Know About Coldplay
This book is your ultimate Coldplay resource. Here you will find the most up-to-date information, facts, quotes and much more.

In easy to read chapters, with extensive references and links to get you to know all there is to know about Coldplay's whole picture right away. Get countless Coldplay facts right at your fingertips with this essential resource.

The Coldplay Handbook is the single and largest Coldplay reference book. This compendium of information is the authoritative source for all your entertainment, reference, and learning needs. It will be your go-to source for any Coldplay questions.

A mind-tickling encyclopedia on Coldplay, a treat in its entirety and an oasis of learning about what you don't yet know...but are glad you found. The Coldplay Handbook will answer all of your needs, and much more.
Повече информация за е-книгата
Ще имате добра книга под ръка навсякъде и по всяко време!
Четете и слушайте толкова книги, колкото пожелаете! Сваляйте книги за офлайн слушане, потопете се в различни истории едновременно, изберете книги за децата си или дайте шанс на заглавия, от които не сте се интересували преди. Време е да започнете нещо ново и вълнуващо, и да се потопите в света на добрите истории!
Пробвайте безплатно за 14 дни