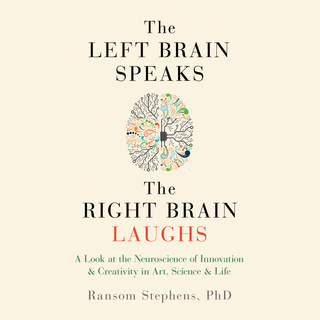 The Left Brain Speaks and the Right Brain Laughs
The Left Brain Speaks and the Right Brain Laughs
Using understandable metaphors and easy to follow language, Stephens gives readers of any scientific level an introduction to neuroscience and shows them how things like creativity, skill, and even perception of self can grow and change by utilizing the body's most important muscle. Fans of Bill Nye and Neil deGrasse Tyson will love Stephens' down to earth attitude and those interested in science will appreciate his thoughtful explanations of scientific terms. The Left Brain Speaks, but the Right Brain Laughs is the perfect gift for anyone who wants to know what's going on inside their head and how they can use that knowledge to make themselves the best humans they can be.
¡Escucha lo que quieras cuando quieras!
Una gran variedad de contenido para escuchar a tu manera. Descarga los audiolibros en tu móvil en modo sin conexión, cambia de título tantas veces como quieras, comparte un libro con tus amigos y encuentra tu momento Storytel.
Prueba gratuita de 14 días