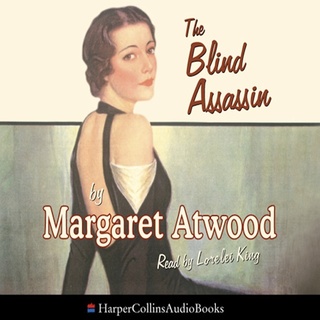 Available for the first time as a downloadable audio file.

'Ten days after the war ended, my sister Laura drove a car off a bridge.' Thus begins The Blind Assassin, Margaret Atwood's new novel. Laura Chase's older sister Iris, married at eighteen to a politically prominent industrialist but now poor and eighty-two, is living in Port Ticonderoga, a town dominated by their once-prosperous family before the First War. While bewailing her unreliable body and deriding those who try to help her, Iris reflects on her far from exemplary life and her perilous times, but in particular on the events surrounding her sister's tragic early death. Chief among these was the publication of The Blind Assassin, a novel which earned the dead Laura Chase a dollop of notoriety as well as a cult following: as Iris says, she herself lives 'in the long shadow cast by Laura'. Sexually explicit for its time and place, The Blind Assassin describes a risky affair in the turbulent thirties between a wealthy young woman and a left-leaning man on the run.
¡Escucha lo que quieras cuando quieras!
Una gran variedad de contenido para escuchar a tu manera. Descarga los audiolibros en tu móvil en modo sin conexión, cambia de título tantas veces como quieras, comparte un libro con tus amigos y encuentra tu momento Storytel.
Prueba gratuita de 14 días