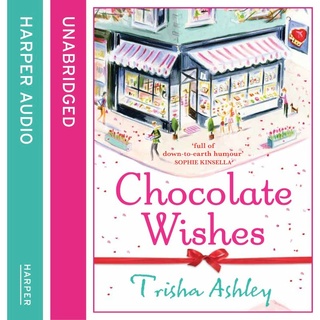 Chocolate Wishes
Formato:
Disponible como audiolibro
Chocolate Wishes
Formato:
Disponible como audiolibro
Life is sweet for chocolate maker Chloe Lyon…

Business is booming at her artisan chocolate-makers 'Chocolate Wishes' in the picture-perfect Lancashire village of Sticklepond - not least because all of Chloe's sweet treats contain an inspirational prediction for each customer. If only her own life was as easy to read in the cards, perhaps Chloe could have foreseen being jilted at the altar…

But Chloe has long put thoughts of love behind her - after all, life is busy enough, especially as she tries to sort out her friends' tangled love lives and the village welcomes its new vicar, Raffy Sinclair.

However, the village rumour mill goes into overdrive when it is revealed that Raffy is the distinctly unorthodox ex-front man of rock band 'Dark Angels' - and also happens to be Chloe's first love, who left her broken-hearted…
Whilst Chloe tries to ignore this blast from her past, will she discover that wishes can come true when you least expect it…?

A charming novel for chocoholics everywhere, perfect for fans of Katie Fforde, Jill Mansell and Carole Matthews.
¡Escucha lo que quieras cuando quieras!
Una gran variedad de contenido para escuchar a tu manera. Descarga los audiolibros en tu móvil en modo sin conexión, cambia de título tantas veces como quieras, comparte un libro con tus amigos y encuentra tu momento Storytel.
Prueba gratuita de 14 días