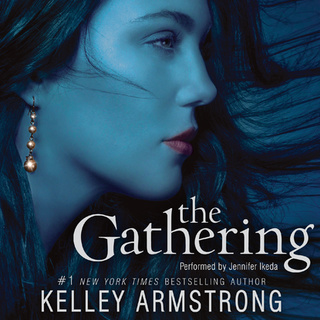 The Gathering
Formato:
Disponible como audiolibro
The Gathering
Formato:
Disponible como audiolibro
Strange things are happening in Maya's tiny Vancouver Island town. First, her friend Serena, the captain of the swim team, drowns mysteriously in the middle of a calm lake. Then, one year later, mountain lions are spotted rather frequently around Maya's home—and her reactions to them are somewhat . . . unexpected. Her best friend, Daniel, has also been experiencing unexplainable premonitions about certain people and situations.

It doesn't help that the new bad boy in town, Rafe, has a dangerous secret, and he's interested in one special part of Maya's anatomy—her paw-print birthmark.
¡Escucha lo que quieras cuando quieras!
Una gran variedad de contenido para escuchar a tu manera. Descarga los audiolibros en tu móvil en modo sin conexión, cambia de título tantas veces como quieras, comparte un libro con tus amigos y encuentra tu momento Storytel.
Prueba gratuita de 14 días