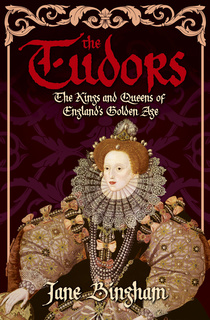 The Tudors
Formato:
Libro electrónico
The Tudors
Formato:
Libro electrónico
The Tudors were an unforgettable dynasty who wielded absolute power during a remarkably turbulent time in English history. Each ruler's survival required a fierce struggle to maintain control - often against incredible odds.

From Henry VII, England's last king to win the crown in battle, and the tyrannical Henry VIII with his succession of wives, to the fiercely Catholic 'Bloody Mary', and her sister, Elizabeth, the 'Virgin queen', Jane Bingham examines just how fairly history has treated these Tudor rulers.

Both as politicians and as individuals, it is no wonder these larger-than-life monarchs still capture our imaginations today.
¡Escucha lo que quieras cuando quieras!
Una gran variedad de contenido para escuchar a tu manera. Descarga los audiolibros en tu móvil en modo sin conexión, cambia de título tantas veces como quieras, comparte un libro con tus amigos y encuentra tu momento Storytel.
Prueba gratuita de 14 días