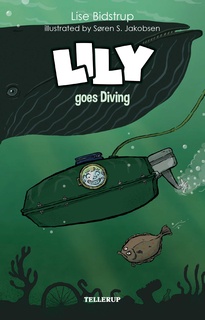 Lyda #4: Lyda Goes Diving
Lyda #4: Lyda Goes Diving
Lyda has an idea. It would be fun to go diving under the sea.
Kääntäjä: Michael E.N. Larsen
Julkaisuvuosi:
2017-05-08
Lue mitä, missä ja milloin haluat – täysin omilla ehdoillasi
Lue kuten haluat! Lataa rajattomasti kirjoja offline-tilaan, lueskele useampaa yhtä aikaa, valitse ihastuttavia tarinoita lapsille tai kokeile kirjaa, jota et tiennyt haluavasi kuunnella. Äänikirjat ja e-kirjat antavat lukemiselle uusia ulottuvuuksia.


Kokeile ilmaiseksi 14 päivää