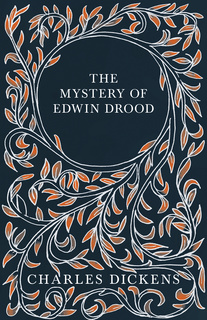 The Mystery of Edwin Drood
The Mystery of Edwin Drood
Charles Dickens's last and unfinished novel, "The Mystery of Edwin Drood" was originally published in 1870. When Dickens died in 1870, just six of the intended twelve chapters had been completed, with no remaining plan or indication to how the story should continue. Despite this, numerous other writers have tried to complete the novel. The story revolves around the titular character's uncle, John Jasper, an opium addict and choirmaster who falls in love with his student and nephew's fiancée, Rosa Bud. Rosa, however, has also attracted the attention of one Neville Landless, whom Edwin immediately dislikes. Charles John Huffam Dickens (1812–1870) was an English writer and social critic famous for having created some of the world's most well-known fictional characters. His works became unprecedentedly popular during his life, and today he is commonly regarded as the greatest Victorian-era novelist. Although perhaps better known for such works as "Oliver Twist" or "A Christmas Carol", Dickens first gained success with the 1836 serial publication of "The Pickwick Papers", which turned him almost overnight into an international literary celebrity thanks to his humour, satire, and astute observations concerning society and character. This classic work is being republished now in a new edition complete with an introductory chapter from "Appreciations and Criticisms of the Works of Charles Dickens" by G. K. Chesterton.
More info about the ebook
Always have a good book lined up - Listen and read whenever you want
Read and listen to as many books as you like! Download books offline, listen to several books continuously, choose stories for your kids, or try out a book that you didn't thought you would like to listen to. The best book experience you'd ever had.
Free trial for 14 days