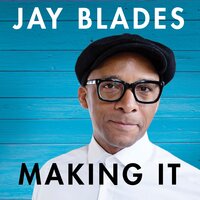 Making It
0
0
5
Author:

Jay Blades
Narrator:

Damian Lynch
Audiobook.
An inspirational memoir from Jay Blades, host of the hit BBC One show, The Repair Shop.
Language: English
Category:

Biographies
Translator:
More information about the audiobook:
Publisher: Bluebird
Published: 2021-05-13
Length: 7H 52Min
ISBN: 9781529059205
Stories make the world a better place - Listen and read whenever you want.
Read and listen to as many books as you like! There is no limit to how many and how much book you can listen to. Download books offline, choose stories for your kids, or try out a book that you didn't think you would like to listen to. Listen to your first audiobook!
Free trial for 14 days