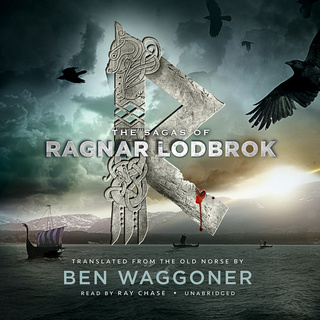 The Sagas of Ragnar Lodbrok
The Sagas of Ragnar Lodbrok
Although based on historical persons from the ninth century, Ragnar Lodbrok and his sons are the subjects of compelling legends dating from the Viking era. Warriors, raiders, and rulers, Ragnar and his sons inspired unknown writers to set down their stories over seven centuries ago. This volume presents new and original translations of the three major Old Norse texts that tell Ragnar's story: The Saga of Ragnar Lodbrok, The Tale of Ragnar's Sons, and The Sögubrot. Ragnar's death song, the "Krákumál," completes the story. Extensive notes and commentary are provided, helping listeners enter the world of these timeless stories of Viking adventure.
More information about the audiobook:
Always have a good book lined up - Listen and read whenever you want
Read and listen to as many books as you like! Download books offline, listen to several books continuously, choose stories for your kids, or try out a book that you didn't thought you would like to listen to. The best book experience you'd ever had.
Free trial for 14 days