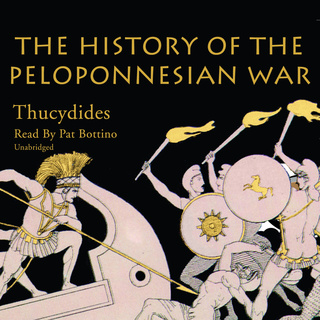 The History of the Peloponnesian War
The History of the Peloponnesian War
Thucydides' classic chronicle of the war between Athens and Sparta from 431 to 404 BCE persists as one of the most brilliant histories of all time. As one who actually participated in the conflict, Thucydides recognized the effect it would have on the history of Greece above all other wars. With a passion for accuracy and a contempt for myth and romance, he compiled an exhaustively factual record of the disaster that eventually ended the Athenian empire.

Conflicts between Athens and Sparta over shipping, trade, and colonial expansion came to a head in 431 BCE, when the entire Greek world was plunged into twenty-seven years of war. This watershed event concerns not only military prowess but also perennial conflicts between might and right, imperial powers and subject peoples. Extraordinary writing, scrupulous methods, and keen political insight make this account a joy to read.
Translator: Richard Crawley
More information about the audiobook:
Always have a good book lined up - Listen and read whenever you want
Read and listen to as many books as you like! Download books offline, listen to several books continuously, choose stories for your kids, or try out a book that you didn't thought you would like to listen to. The best book experience you'd ever had.
Free trial for 14 days