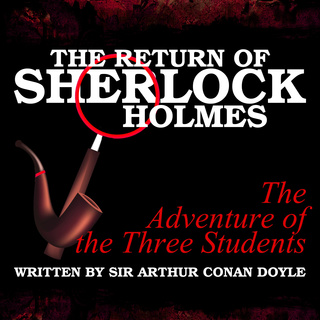 The Return of Sherlock Holmes - The Adventure of the Three Students
The Return of Sherlock Holmes - The Adventure of the Three Students
"The Adventure of the Three Students" is one of 56 Sherlock Holmes short stories by Arthur Conan Doyle. Holmes and Watson are presented with a fascinating problem by a university lecturer whose exam papers had been partially copied. Will Holmes identify the cheater in time for the exam?
More information about the audiobook:
Always have a good book lined up - Listen and read whenever you want
Read and listen to as many books as you like! Download books offline, listen to several books continuously, choose stories for your kids, or try out a book that you didn't thought you would like to listen to. The best book experience you'd ever had.
Free trial for 14 days