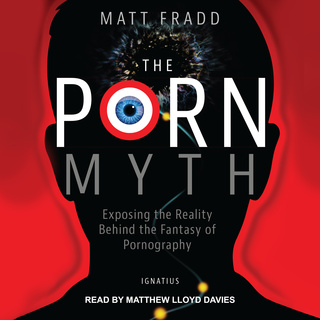 The Porn Myth: Exposing the Reality Behind the Fantasy of Pornography
The Porn Myth: Exposing the Reality Behind the Fantasy of Pornography
The Porn Myth is a non-religious response to the commonly held belief that pornography is a harmless or even beneficial pastime. Author Matt Fradd draws on the experience of porn performers and users, and the expertise of neurologists, sociologists, and psychologists to demonstrate that pornography is destructive to individuals, relationships, and society. He provides insightful arguments, supported by the latest scientific research, to discredit the fanciful claims used to defend and promote pornography.

This book explains the neurological reasons porn is addictive, helps individuals learn how to be free of porn, and offers real help to the parents and the spouses of porn users. Because recent research on pornography's harmful effects on the brain validates the experiences of countless porn users, there is a growing wave of passionate individuals trying to change the pro-porn cultural norm-by inspiring others to pursue real love and to avoid its hollow counterfeit.

Matt Fradd and this book are part of that movement, which is aiding the many men and women who are seeking a love untainted by warped perceptions of intimacy and rejecting the influence of porn in their lives.
More information about the audiobook:
Always have a good book lined up - Listen and read whenever you want
Read and listen to as many books as you like! Download books offline, listen to several books continuously, choose stories for your kids, or try out a book that you didn't thought you would like to listen to. The best book experience you'd ever had.
Free trial for 14 days