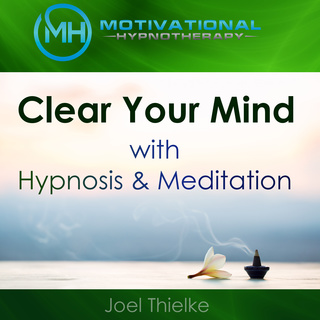 Clear Your Mind with Hypnosis & Meditation
Clear Your Mind with Hypnosis & Meditation
Curious about the power of meditation? Clear your mind, be more focused, and find the answers that you seek with this hypnosis and guided meditation program!
Benefits of the program include:
- Positive thinking
- Clear, focused mental energy
-The ability to listen to your intuition and make strong decisions
- Boosted confidence and self-beliefs
This powerful hypnosis program is designed specifically to help you clear your mind of clutter and worry, so that you feel clear, strong, and confident.
This is the perfect program for listeners of any age, no matter your level of hypnosis experience. We recommend listening to this audiobook for 21 days in a row to get the most out of your listening experience. Listen to the induction track, and if you fall asleep, that's okay. This program will work for you whether you are awake or asleep. It's a short, powerful program that will change your life and give you real results.
Meiri upplýsingar um hljóðbókina:
Hafðu alltaf góða bók við höndina - hlustaðu og lestu hvar og hvenær sem er
Lestu og hlustaðu á eins margar bækur og þú vilt! Vistaðu bækurnar á tækið fyrir ferðalögin, hlustaðu til skiptis á aðrar bækur, veldu sögur fyrir börnin þín og finndu næstu uppáhalds bókina þína. Með Storytel ertu ávallt með heilt bókasafn í vasanum.
Prófaðu frítt í 14 daga