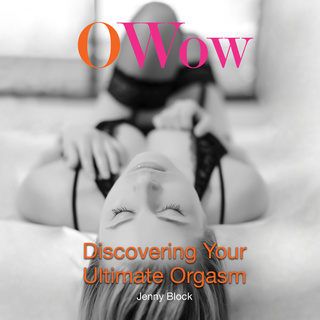 O Wow - Discovering Your Ultimate Orgasm
O Wow - Discovering Your Ultimate Orgasm
An ultimate orgasm is your personal best orgasm. It doesn't leave anything at the table. It doesn't want anything more. It lasts as long as it lasts. It takes as long as it takes. It's as messy and loud or quiet and tidy as you like. It has no room for shame or apology. An ultimate orgasm comes from questioning, exploring, experimenting, with no concern for how society or religion or anything else defines sex or female orgasm. The ultimate orgasm belongs to you and only you and it is your responsibility to find it, to have it, and to keep it for as long as you want to live a fully sexually satisfying life.
Meiri upplýsingar um hljóðbókina:
Hafðu alltaf góða bók við höndina - hlustaðu og lestu hvar og hvenær sem er
Lestu og hlustaðu á eins margar bækur og þú vilt! Vistaðu bækurnar á tækið fyrir ferðalögin, hlustaðu til skiptis á aðrar bækur, veldu sögur fyrir börnin þín og finndu næstu uppáhalds bókina þína. Með Storytel ertu ávallt með heilt bókasafn í vasanum.
Prófaðu frítt í 14 daga