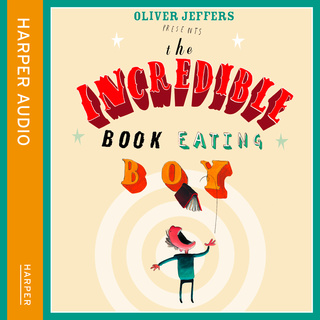 The Incredible Book Eating Boy
The Incredible Book Eating Boy
Roll up, roll up! Meet the Incredible Book Eating Boy… See his fantastic feats leap off the page in this stunning pop-up edition.

Henry loves books… but not like you and I. He loves to EAT books! This immensely popular picture book follows the trials and tribulations of a boy with a voracious appetite for books.

Henry discovers his unusual taste by mistake one day, and is soon swept up in his new-found passion – gorging on every delicious book in sight! And better still, he realises that the more books he eats, the smarter he gets. Henry dreams of becoming the Incredible Book Eating Boy; the smartest boy in the world! But a book-eating diet isn't the healthiest of habits, as Henry soon finds out…

Enjoy this spectacular pop-up novelty edition – a must-have gift for all ages.
Meiri upplýsingar um hljóðbókina:
Hafðu alltaf góða bók við höndina - hlustaðu og lestu hvar og hvenær sem er
Lestu og hlustaðu á eins margar bækur og þú vilt! Vistaðu bækurnar á tækið fyrir ferðalögin, hlustaðu til skiptis á aðrar bækur, veldu sögur fyrir börnin þín og finndu næstu uppáhalds bókina þína. Með Storytel ertu ávallt með heilt bókasafn í vasanum.
Prófaðu frítt í 14 daga