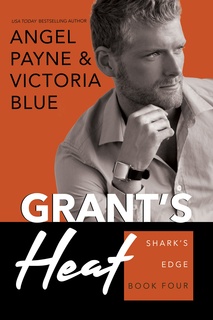 Is ignoring the heat a recipe for disaster?

Grant Twombley has it all—a successful career, a contacts list full of gorgeous and willing bedmates, and the ear of Los Angeles's most prominent captain of industry.

But being Sebastian Shark's right-hand man isn't without its challenges. Messy ones. Unknown forces still work to take down Shark Enterprises, and Grant's full focus is needed to protect their empire. But he's sitting on a scandalous secret. A truth he can't even share with his best friend. Until disaster strikes.

Rio Gibson carries dark secrets of her own. She hides them well…until her world is shattered. She holds Shark responsible, but the only person she shares her suspicions with is also the man closest to him—the giving, gorgeous man who makes her feel so many new and surprising things. Dangerous things.

But Rio's used to handling the heat in the kitchen, and she can handle this challenge too. Getting out simply isn't an option—no matter how bad it'll burn in the end.
Meiri upplýsingar um rafbókina
Hafðu alltaf góða bók við höndina - hlustaðu og lestu hvar og hvenær sem er
Lestu og hlustaðu á eins margar bækur og þú vilt! Vistaðu bækurnar á tækið fyrir ferðalögin, hlustaðu til skiptis á aðrar bækur, veldu sögur fyrir börnin þín og finndu næstu uppáhalds bókina þína. Með Storytel ertu ávallt með heilt bókasafn í vasanum.
Prófaðu frítt í 14 daga