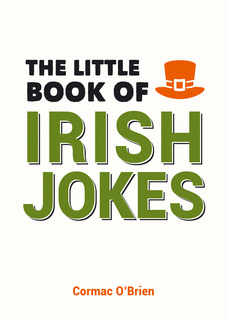 The Little Book of Irish Jokes
The Little Book of Irish Jokes
'What would you be if you weren't Irish?' asked the barman.

Pat replied, 'Ashamed!'

There are two types of people in this world: the Irish, and those who wish they were. But wherever you're from, The Little Book of Irish Jokes is packed with grand gags and Celtic wisecracks that will give you the gift of the gab and a belly full of laughs.
Meiri upplýsingar um rafbókina
Hafðu alltaf góða bók við höndina - hlustaðu og lestu hvar og hvenær sem er
Lestu og hlustaðu á eins margar bækur og þú vilt! Vistaðu bækurnar á tækið fyrir ferðalögin, hlustaðu til skiptis á aðrar bækur, veldu sögur fyrir börnin þín og finndu næstu uppáhalds bókina þína. Með Storytel ertu ávallt með heilt bókasafn í vasanum.
Prófaðu frítt í 14 daga