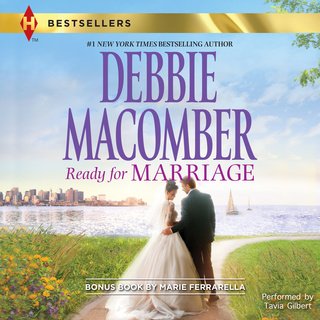 HE'S READY FOR LOVE—AND EVERYTHING IT MEANS. IS SHE?

Three years ago, Mary Jo Summerhill fell completely and utterly in love with Evan Dryden. But she was a kindergarten teacher, and he was a Boston blue blood with political ambitions. His family said she wasn't the "right kind of wife" for Evan. Mary Jo agreed—she didn't belong in his world. So she lied, and broke his heart.

But now Mary Jo's parents are facing legal trouble, and she needs the best advice she can get. She needs Evan. Only, Evan isn't about to let Mary Jo off so easily. He wants answers to all the questions he's had for the past three years: Why did she leave? Does she still love him? Do they have a second chance?

BONUS BOOK INCLUDED IN THIS VOLUME!

Finding Happily-Ever-After by USA TODAY bestselling author Marie Ferrarella

Private investigator Jewel Parnell doesn't believe in romance. But Christopher Culhane is determined to prove to her that she can find happily-ever-after with him—even if he has to convince her one kiss at a time…
Meiri upplýsingar um hljóðbókina:
Hafðu alltaf góða bók við höndina - hlustaðu og lestu hvar og hvenær sem er
Lestu og hlustaðu á eins margar bækur og þú vilt! Vistaðu bækurnar á tækið fyrir ferðalögin, hlustaðu til skiptis á aðrar bækur, veldu sögur fyrir börnin þín og finndu næstu uppáhalds bókina þína. Með Storytel ertu ávallt með heilt bókasafn í vasanum.
Prófaðu frítt í 14 daga