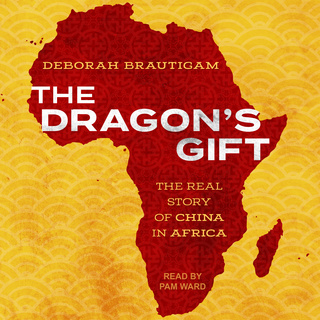 Is China a rogue donor, as some media pundits suggest? Or is China helping the developing world pave a pathway out of poverty, as the Chinese claim? In the last few years, China's aid program has leapt out of the shadows. Media reports about huge aid packages, support for pariah regimes, regiments of Chinese labor, and the ruthless exploitation of workers and natural resources in some of the poorest countries in the world sparked fierce debates. These debates, however, took place with very few hard facts. China's tradition of secrecy about its aid fueled rumors and speculation, making it difficult to gauge the risks and opportunities provided by China's growing embrace.

This well-timed book, by one of the world's leading experts, provides the first comprehensive account of China's aid and economic cooperation overseas. Deborah Brautigam tackles the myths and realities, explaining what the Chinese are doing, how they do it, how much aid they give, and how it all fits into their "going global" strategy. Drawing on three decades of experience in China and Africa, and hundreds of interviews in Africa, China, Europe and the US, Brautigam shines new light on a topic
of great interest.
Meiri upplýsingar um hljóðbókina:
Hafðu alltaf góða bók við höndina - hlustaðu og lestu hvar og hvenær sem er
Lestu og hlustaðu á eins margar bækur og þú vilt! Vistaðu bækurnar á tækið fyrir ferðalögin, hlustaðu til skiptis á aðrar bækur, veldu sögur fyrir börnin þín og finndu næstu uppáhalds bókina þína. Með Storytel ertu ávallt með heilt bókasafn í vasanum.
Prófaðu frítt í 14 daga