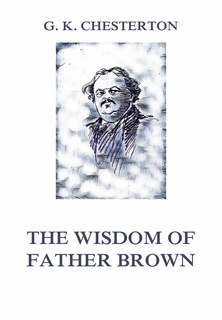 The Wisdom of Father Brown
The Wisdom of Father Brown
The small Catholic priest at his best again! "The Wisdom of Father Brown" is full of tales of crime and discovery, clues and false leads and all the rest of the thrilling material which will make any normal human being sit up and keep on sitting up long past the proper hour for bed. The stories deal with the different strata of society, from the ventriloquist (in a London lodging house, who was found tied and apparently gagged, but instead of being the victim of a supposed murderer, was simply interrupted in his secret practice of new tricks) to the mysterious death of a celebrated actress almost in the presence of her five suitors, and the death of a German prince in his forest. Each story is utterly different from the others and each is told with the author's gift to create atmosphere and to keep the reader intensely entertained.
Meiri upplýsingar um rafbókina
Hafðu alltaf góða bók við höndina - hlustaðu og lestu hvar og hvenær sem er
Lestu og hlustaðu á eins margar bækur og þú vilt! Vistaðu bækurnar á tækið fyrir ferðalögin, hlustaðu til skiptis á aðrar bækur, veldu sögur fyrir börnin þín og finndu næstu uppáhalds bókina þína. Með Storytel ertu ávallt með heilt bókasafn í vasanum.
Prófaðu frítt í 14 daga