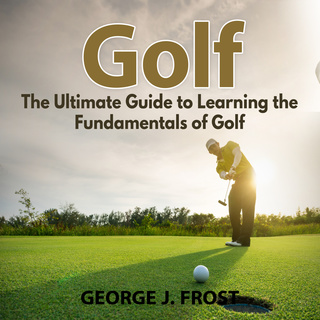 Golf: The Ultimate Guide to Learning the Fundamentals of Golf
Golf: The Ultimate Guide to Learning the Fundamentals of Golf
Have you decided to take up golf?
Are you aware of some of the basics but need some additional help to perfect them?
This book will set you up for the challenge ahead!

Golf is a game that is enjoyed by millions of people worldwide. The attraction of being outdoors and testing your skills against the elements, as well as an opponent, are all part of the draw. But just walking out onto a course and swinging your new clubs wouldn't be possible without learning something about the game beforehand.

There are a lot of things to understand, even before you play your first round and Golf: The Ultimate Guide to Learning the Fundamentals of Golf is the perfect book to help get you started, with chapters that help with:

- The Rules of the Game
- Golf Terminology
- The Equipment
- Get a Grip
- Hitting the Ball
- Superb Short Games

With this information you will be ready to take to the course and start practicing, slowly perfecting the art and enjoying the fun and social side as well.

Get a copy of Golf: The Ultimate Guide to Learning the Fundamentals of Golf and make sure you know as much as you can about this fascinating game before you start playing.
Meiri upplýsingar um hljóðbókina:
Hafðu alltaf góða bók við höndina - hlustaðu og lestu hvar og hvenær sem er
Lestu og hlustaðu á eins margar bækur og þú vilt! Vistaðu bækurnar á tækið fyrir ferðalögin, hlustaðu til skiptis á aðrar bækur, veldu sögur fyrir börnin þín og finndu næstu uppáhalds bókina þína. Með Storytel ertu ávallt með heilt bókasafn í vasanum.
Prófaðu frítt í 14 daga