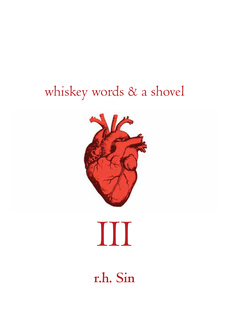 Whiskey Words & a Shovel III
Whiskey Words & a Shovel III
r.h. Sin's final volume in the Whiskey, Words, and a Shovel series expands on the passion and vigor of his first two installments. His stanzas inspire strength through the raw, emotional energy and the vulnerability of his poems. Relationships, love, pain, and fortitude are powerfully rendered in his poetry, and his message of perseverance in the face of emotional turmoil cuts to the heart of modern-day life. At roughly 300 pages, this culminating volume will be his lengthiest yet.
Come funziona?
1) Crea un account qui sul sito web

2) Attiva la prova gratuita

3) Scarica l'app

4) Inserisci le tue credenziali e accedi all'app

5) Inizia ad ascoltare!
Prova gratis per 14 giorni