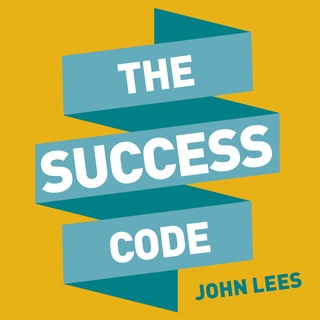 From personal influencing skills and positive psychology to handling relationships and communication, you're about to discover the simple truth about success

'John Lees has re-written the rules on everything you thought you knew about successful self-projection, networking and effective communication' From the Foreword by Sarah Willingham of BBC's Dragons' Den

This is a book about getting noticed, but not a conventional book. It doesn't tell you to sell yourself, get out there, impress with power dressing or to have an elevator speech. Getting noticed doesn't have to mean over-selling. Over the course of this book, you will discover exciting research, positive psychology and advice from a range of experts that will help you make an authentic impact.

By stepping just to the edge of your comfort zone, you will learn to project yourself onto the world of work. From personal influencing skills to presentations, this book decodes success for people who hate the idea of selling themselves. You'll rethink networking, learn how to talk about yourself in ways that others find easy to hear - and also directly influence what people say about you. You'll discover how you can project yourself in writing without looking as if you're pushing too hard, and learn to engage people in a way that sparks curiosity and leads to interesting offers.

Written for both introverts and extroverts, THE SUCCESS CODE shows you how to find an authentic voice even if your style is naturally self-effacing. You'll learn to get your name 'front of mind' by making sure the right messages about you come across even when you're not in the room. This is your game plan for getting noticed.

Are you ready?

'A pragmatic and insightful guide to building reputation and impact that anyone can learn from' Penny de Valk, Managing Director, Penna Talent Practice

'If you would rather climb the stairs than get in the lift to do an elevator pitch, then buy this book' Dr Carole Pemberton, Coaching to Solutions, Executive coach and author

'Packed with helpful facts, insightful quotes and practical tips' Ian Nicholas, Chief HR Officer, REED Specialist Recruitment Ltd

'A great resource in aiding your development' Gordon McFarland - HR Director - Global Professional Services

'Full of practical advice and tips and will help you find your voice and achieve success in an authentic way' Zoe Shackle, HR Director AMC Networks International

(P)2018 Hodder & Stoughton Limited
Come funziona?
1) Crea un account qui sul sito web

2) Attiva la prova gratuita

3) Scarica l'app

4) Inserisci le tue credenziali e accedi all'app

5) Inizia ad ascoltare!
Prova gratis per 14 giorni