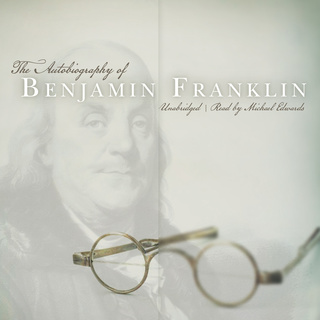 The Autobiography of Benjamin Franklin
The Autobiography of Benjamin Franklin
Among other things, Benjamin Franklin was a printer, philosopher, inventor, statesman, and not least, a writer. Franklin's writings span a long and distinguished career of literary, scientific, and political inquiry—the work of a man whose life lasted for nearly all of the eighteenth century and whose achievements ranged from inventing the lightning rod to publishing Poor Richard's Almanac to signing the Declaration of Independence. His autobiography captures the essence of his spirit, and in it we can see him as a product of the eighteenth-century enlightenment, a type of Yankee statesman who could use the language of Addison, Steele, Swift, and Defoe. In his autobiography, Franklin asks himself, "Who am I, how did I come to be, and why am I a human being as I am?" and he answers with the honesty, wit, and charm that have made this possibly the most famous of all autobiographies.

This is an intimate look at the life of one of American history's most notable figures.
Come funziona?
1) Crea un account qui sul sito web

2) Attiva la prova gratuita

3) Scarica l'app

4) Inserisci le tue credenziali e accedi all'app

5) Inizia ad ascoltare!
Prova gratis per 14 giorni