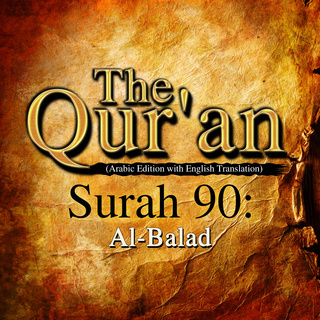 The Qur'an - Surah 90 - Al-Balad
The Qur'an - Surah 90 - Al-Balad
Al-Balad (The City) is a Meccan sura composed of 20 verses. It is the 90th chapter of the Qur'an.

Arabic edition with English translation.
Come funziona?
1) Crea un account qui sul sito web

2) Attiva la prova gratuita

3) Scarica l'app

4) Inserisci le tue credenziali e accedi all'app

5) Inizia ad ascoltare!
Prova gratis per 14 giorni