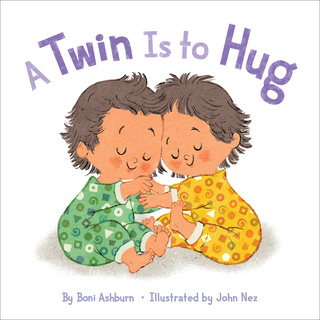 A Twin Is to Hug
Formato:
Libro electrónico
A Twin Is to Hug
Formato:
Libro electrónico
Hand in hand, side by side, a twin is your friend. Every step of the way, from beginning to end. Having a twin can be great! With a twin, you have a lifelong bond, a partner in crime, and a food-I-don't-want-to-eat eater. But with a twin, you also have to share, and take turns, and compare. It's not always easy, but for better or worse, a twin is a friend who will always be by your side. With a small trim and expressive illustrations, this package will make the perfect gift for the expectant mother or twin in your life.
Ten siempre un buen libro para escuchar o leer cuando y como quieras.
¡Lee y escucha tantos libros como quieras! Descarga los audiolibros para escuchar completos en modo sin conexión, cambia tu selección cuantas veces lo desees, elige una historia para tus hijos o descubre libros que normalmente no escucharías. Storytel es la mejor experiencia de lectura que puedes tener.
Descarga la app y prueba Storytel gratis.
Prueba gratis 14 días