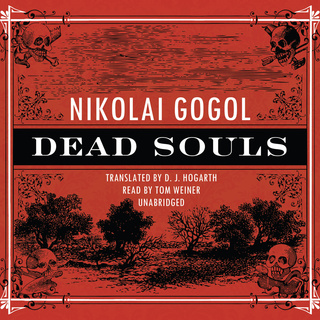 Dead Souls
Formato:
Disponible como audiolibro
Dead Souls
Formato:
Disponible como audiolibro
Regarded as the first great masterpiece of Russian literature, Dead Souls mixes realism and symbolism for a vivid and highly original portrait of Russian life.

Chichikov, a mysterious stranger, arrives in a provincial town with a bizarre but seductive proposition for local landowners. He proposes to buy the names of their serfs who have died but who are still registered on the census, thereby saving their owners from paying taxes on them. But what collateral will Chichikov receive for these "souls"? What dubious scheme lies behind his actions?

Full of larger-than-life Dickensian characters—rogues and scoundrels, landowners and serfs, conniving petty officials, and the wily antihero Chichikov—Dead Souls is a devastating comic satire on social hypocrisy.
Ten siempre un buen libro para escuchar o leer cuando y como quieras.
¡Lee y escucha tantos libros como quieras! Descarga los audiolibros para escuchar completos en modo sin conexión, cambia tu selección cuantas veces lo desees, elige una historia para tus hijos o descubre libros que normalmente no escucharías. Storytel es la mejor experiencia de lectura que puedes tener.
Descarga la app y prueba Storytel gratis.
Prueba gratis 14 días