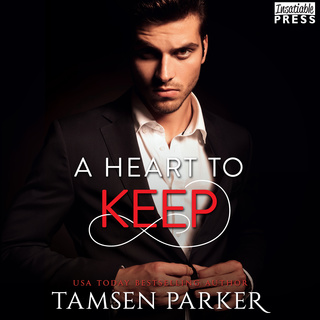 Reyes Walter is the man who engineers everyone's happiness, and he's never wanted anything else. He's got a lucrative job as sovereign of the kink world, and he delights in playing puppet master for those under his purview…which is everyone. Allie Hart has got his hands full trying to find a job and being there for his sister and her kids. Loyal to the bone, he's not looking for anything to get in the way of his obligations. When a chance encounter throws Allie into the wide swath of Rey's concern, Rey resolves to play the hero as usual, and Allie is determined to tell him where to stick it. The last thing Allie needs is some rich know-it-all treating him like a damsel in distress. But the attraction between them leads to more than a back-alley tryst—although not anywhere close to for-keeps. All of Rey's previous lovers have been polished up and paired off with someone more suitable. After all, there's always someone in need, and Rey vowed a long time ago not to let anything or anyone come between him and his responsibilities. But Allie Hart may be the one gift he's tempted to keep for himself.

Previously published as The Cartographer.
Meer info over het luisterboek:
Altijd een goed boek bij je – luister waar en wanneer je wilt
Luister naar zoveel boeken als je maar wilt! Bewaar onbeperkt boeken offline zodat je ook zonder internet kunt luisteren. Probeer eens die nieuwe thriller en als die niet bevalt, probeer gewoon een ander boek! Met Storytel heb je altijd duizenden verhalen bij je.
Maak hier je account aan