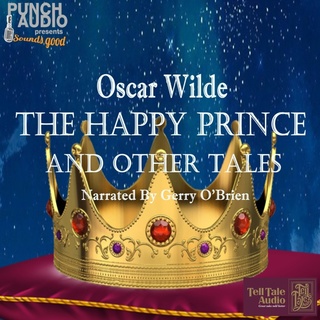 The Happy Prince and Other Tales
The Happy Prince and Other Tales
The Happy Prince and Other Tales (sometimes called The Happy Prince and Other Stories) is a collection of stories for children by Oscar Wilde first published in May 1888. It contains five stories: "The Happy Prince", "The Nightingale and the Rose", "The Selfish Giant", "The Devoted Friend", and "The Remarkable Rocket".
Meer info over het luisterboek:
Altijd een goed boek bij je – luister waar en wanneer je wilt
Luister naar zoveel boeken als je maar wilt! Bewaar onbeperkt boeken offline zodat je ook zonder internet kunt luisteren. Probeer eens die nieuwe thriller en als die niet bevalt, probeer gewoon een ander boek! Met Storytel heb je altijd duizenden verhalen bij je.
Maak hier je account aan