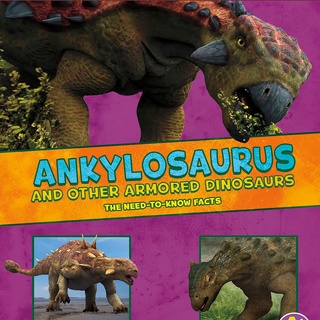 Ankylosaurus and Other Armored Dinosaurs
Ankylosaurus and Other Armored Dinosaurs
Ankylosaurus and other armored dinosaurs were the tanks of the prehistoric world. Sharp spikes and rock-hard plates protected these plant eaters from dangerous predators. Bold images, colorful maps, and interesting facts take readers back to a time when armored dinosaurs walked the earth.
Miej zawsze dobrą książkę pod ręką - słuchaj i czytaj bez ograniczeń
Czytaj i słuchaj do woli. W streamingu lub offline. Wybierz książkę dla siebie lub dziecka. Słuchaj na telefonie lub tablecie.
ZAŁÓŻ KONTO