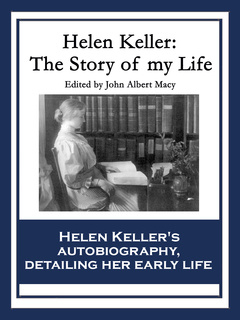 Helen Keller: The Story of My Life
Helen Keller: The Story of My Life
The Story of My Life, is Helen Keller's autobiography detailing her early life, especially her experiences with Anne Sullivan. The book is dedicated to inventor Alexander Graham Bell. The dedication reads, "To ALEXANDER GRAHAM BELL Who has taught the deaf to speak and enabled the listening ear to hear speech from the Atlantic to the Rockies, I dedicate this Story of My Life."
Ljudböcker och e-böcker för alla tillfällen.
När du börjar med Storytel får du allt. Du njuter obegränsat av hur många ljudböcker och stories du vill. Vi fyller på med nytt varje dag och du kan lyssna och läsa offline precis när det passar dig.
Starta 14 dagar gratis