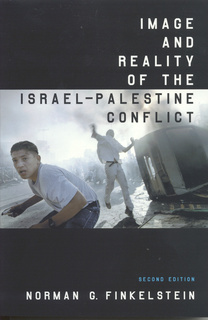 Image and Reality of the Israel-Palestine Conflict
Image and Reality of the Israel-Palestine Conflict
A fully updated new edition, by the author of The Holocaust Industry.

First published in 1995, this acclaimed study challenges generally accepted truths of the Israel-Palestine conflict as well as much of the revisionist literature. This new edition critically reexamines dominant popular and scholarly images in the light of the current failures of the peace process.
Ljudböcker och e-böcker för alla tillfällen.
När du börjar med Storytel får du allt. Du njuter obegränsat av hur många ljudböcker och stories du vill. Vi fyller på med nytt varje dag och du kan lyssna och läsa offline precis när det passar dig.
Starta 14 dagar gratis