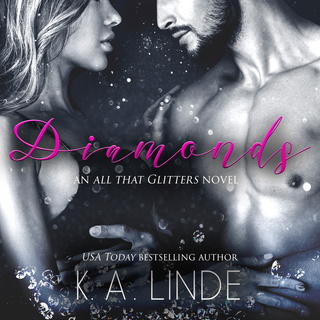 Diamonds
Format:
Finns som ljudbok
Diamonds
Format:
Finns som ljudbok
Bryna feels his eyes on her. Hot, seductive, enticing. He's at least ten years older than her seventeen years, and he knows exactly what he's doing to her with that look. Walking away would be the smart thing to do... But she can't. Not that first night when he takes her home and claims her body. Not when he shows up in her life again with expensive gifts to win her trust. Not even when she's falling for him, and everything else is falling apart... Find out how Bryna goes from golden girl to gold digger in this tantalizingly scandalous first book in USA Today bestselling author K.A. Linde's All That Glitters series.
Ljudböcker och e-böcker för alla tillfällen.
När du börjar med Storytel får du allt. Du njuter obegränsat av hur många ljudböcker och stories du vill. Vi fyller på med nytt varje dag och du kan lyssna och läsa offline precis när det passar dig.
Starta 14 dagar gratis