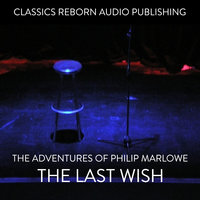 The Adventures of Philip Marlowe - The Last Wish
Finns det ett stopp? Nej.
När du börjar med Storytel får du allt. Du njuter obegränsat av hur många ljudböcker och stories du vill. Vi fyller på med nytt varje vecka och du kan lyssna och läsa offline precis när det passar dig.
Börja med 14 dagar fritt