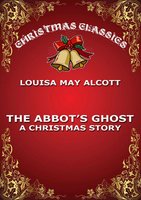 The Abbot's Ghost
0.0
0
5
Författare:

Louisa May Alcott
Finns som e-bok.
A beautiful Christmas story, including a forbidden romance, a ghost, a magic recovery and lots of intrigues.
Språk: Engelska
Kategori:

Klassiker
Översättare:
Mer info om e-boken:
Förlag: Jazzybee Verlag
Utgiven: 2015-11-13
ISBN: 9783849646783
Ljudböcker och e-böcker för alla tillfällen.
När du börjar med Storytel får du allt. Du njuter obegränsat av hur många ljudböcker och stories du vill. Vi fyller på med nytt varje vecka och du kan lyssna och läsa offline precis när det passar dig.
Starta 30 dagar gratis