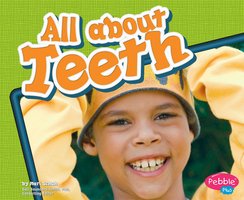 All about Teeth
5
1
5
Author:

Mari Schuh
Narrator:

Various narrators
Audiobook.
Text, photographs, and diagrams present information about teeth, including how to take care of them properly.
Language: English
Category:

Children
Translator:
More information about the audiobook:
Publisher: Capstone Press
Published: 2013-03-01
Length: 1Min
ISBN: 9781476568850
Discover Singapore's largest library of audiobooks and e-books available through unlimited subscription
Read and listen to as many books as you like! Download books offline, listen to several books simultaneously, switch to kids mode, or try out a book that you never thought you would. Discover the best book experience you'd ever have.
Start your 14 days free trial