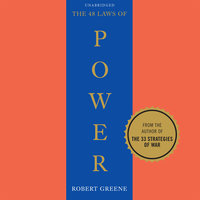 The 48 Laws of Power
Discover the largest library of audiobooks and e-books in Singapore with unlimited and instant access.
Read and listen to as many books as you like! Download books offline, listen to several books simultaneously, switch to kids mode, or try out a book that you never thought you would. Discover the best book experience you'd ever have.
Start your 14 days free trial