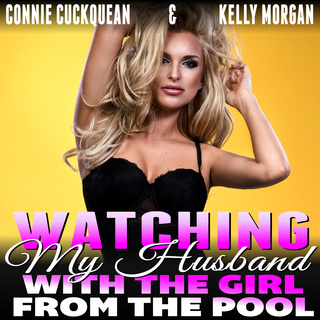 Watching My Husband With The Girl From The Pool: Cuckqueans 3 (Threesome Erotica Lesbian Erotica BDSM Erotica Cuckquean Erotica Voyeur Erotica)
Watching My Husband With The Girl From The Pool: Cuckqueans 3 (Threesome Erotica Lesbian Erotica BDSM Erotica Cuckquean Erotica Voyeur Erotica)
Our shared pool wasn't very busy at all when we turned up in a remote Greek village that Summer. The only other person around was this tanned, athletic-looking beauty that my husband instantly took a shine to. I want the best for him so I proposition her. She can have sex with my husband under one condition: I get to watch. Feed him into you, honey, and let me clean up the mess!
Come funziona?
1) Crea un account qui sul sito web

2) Attiva la prova gratuita

3) Scarica l'app

4) Inserisci le tue credenziali e accedi all'app

5) Inizia ad ascoltare!
Prova gratis per 14 giorni