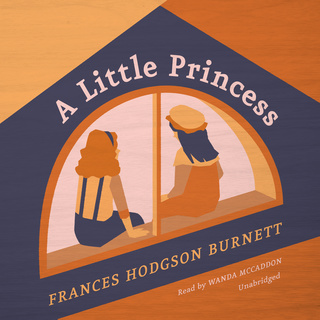 A Little Princess
Format:
Beschikbaar als audioboek
A Little Princess
Format:
Beschikbaar als audioboek
Sarah Crewe is treated like a princess at Miss Minchin's boarding school—until her father dies, leaving her peniless. Now she must struggle as a servant to evil Miss Minchin, but the intellgent, kind-hearted girl never loses hope. From her garrett, she soon makes friends and finds incredible adventures. And good will and imagination ultimately triumph by this book's glorious ending. This beloved classic has been continuously in publication since 1905. Experienced Shakespearean actress Wanda McCaddon captures all the drama of Sarah Crewe's adventures as well as the accents of Miss Minchin, the scullery maid, and Sarah herself.
Meer info over het audioboek:
Altijd een goed boek bij je – luister waar en wanneer je wilt
Luister naar zoveel boeken als je maar wilt! Bewaar onbeperkt boeken offline zodat je ook zonder internet kunt luisteren. Probeer eens die nieuwe thriller en als die niet bevalt, probeer gewoon een ander boek! Met Storytel heb je altijd duizenden verhalen bij je.
Maak hier je account aan