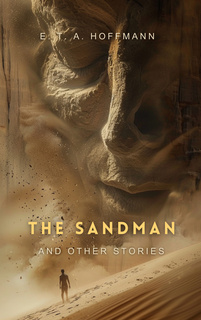 The Sandman and Other Tales
The Sandman and Other Tales
Nathanael is a young student, moved from his provincial town to a city where he attends university. It is there where he meets Coppola, a hawker of oculars and eye-glasses and a man whose looks and name have an uncanny similarity to the tormentor of Nathanael's childhood, the advocate Coppelius, the man Nathanael holds responsible for his father's death.
Miej zawsze dobrą książkę pod ręką - słuchaj i czytaj bez ograniczeń
Czytaj i słuchaj do woli. W streamingu lub offline. Wybierz książkę dla siebie lub dziecka. Słuchaj na telefonie lub tablecie.
ZAŁÓŻ KONTO