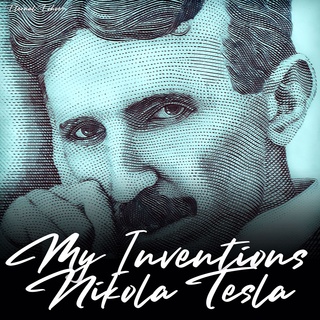 My Inventions: The Autobiography of Nikola Tesla
My Inventions: The Autobiography of Nikola Tesla
My Inventions: The Autobiography of Nikola Tesla is a book compiled and edited by Ben Johnston detailing the work of Nikola Tesla. The content was largely drawn from a series of articles that Nikola Tesla had written for Electrical Experimenter magazine in 1919, when he was 63 years old.

This particular audio book has been masterfully crafted to provide the best possible listening experience from the narration down to the details of audio editing.
Miej zawsze dobrą książkę pod ręką - słuchaj i czytaj bez ograniczeń
Czytaj i słuchaj do woli. W streamingu lub offline. Wybierz książkę dla siebie lub dziecka. Słuchaj na telefonie lub tablecie.
ZAŁÓŻ KONTO