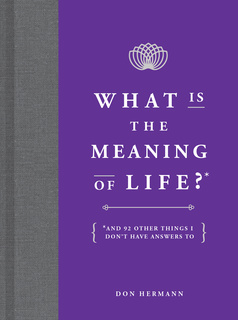 What Is the Meaning of Life?
What Is the Meaning of Life?
At 82 years old, former advertising executive Don Hermann has had ample time to ponder life's not-so-little mysteries. Collected in this pint-sized gift book are Don's queries about everything from the meaning of life to the meaning of a handshake. Whether you're 22 or 82, reading alone or among friends, these questions – which range from the philosophical to the silly – will inspire hours of thoughtful fun.
Ljudböcker och e-böcker för alla tillfällen.
När du börjar med Storytel får du allt. Du njuter obegränsat av hur många ljudböcker och stories du vill. Vi fyller på med nytt varje dag och du kan lyssna och läsa offline precis när det passar dig.
Starta 14 dagar gratis