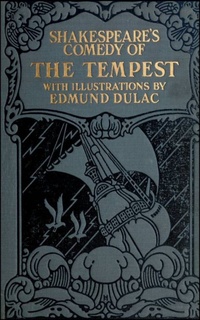 Shakespeare's Comedy of The Tempest
Shakespeare's Comedy of The Tempest
The Tempest is a play by William Shakespeare, believed to have been written in 1610–11, and thought by many critics to be the last play that Shakespeare wrote alone. It is set on a remote island, where the sorcerer Prospero, rightful Duke of Milan, plots to restore his daughter Miranda to her rightful place using illusion and skilful manipulation. He conjures up a storm, the eponymous tempest, to lure his usurping brother Antonio and the complicit King Alonso of Naples to the island. There, his machinations bring about the revelation of Antonio's lowly nature, the redemption of the King, and the marriage of Miranda to Alonso's son, Ferdinand.
Ljudböcker och e-böcker för alla tillfällen.
När du börjar med Storytel får du allt. Du njuter obegränsat av hur många ljudböcker och stories du vill. Vi fyller på med nytt varje dag och du kan lyssna och läsa offline precis när det passar dig.
Starta 14 dagar gratis