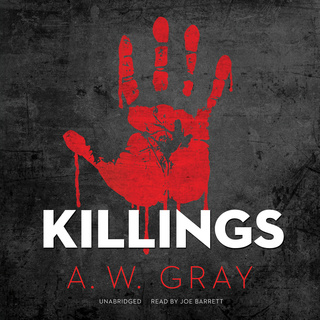 Killings
Format:
Audiobook & E-book
Killings
Format:
Audiobook & E-book
Bino Phillips has seen his share of crime-fighting, but nothing has prepared him for the desperate search for a serial killer stalking the streets of Dallas—a serial killer that has more than the usual thirst for blood. One woman has been found, the blood sucked from her body. She and a friend, who remains missing, were to be key witnesses in Bino's defense of a young coed dealer. Now Bino finds himself in a sudden race against death, especially when the killer gets personal and targets Bino's secretary as his next victim. Used to be you could call the Feds for help. But for some reason even they're stumped by this clever would-be Dracula.
Miej zawsze dobrą książkę pod ręką - słuchaj i czytaj bez ograniczeń
Czytaj i słuchaj do woli. W streamingu lub offline. Wybierz książkę dla siebie lub dziecka. Słuchaj na telefonie lub tablecie.
ZAŁÓŻ KONTO