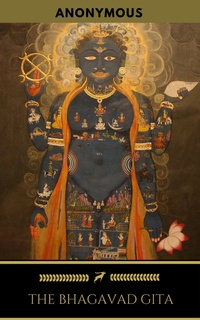 Bhagavad Gita (Shambhala Library)
Bhagavad Gita (Shambhala Library)
The Bhagavad Gita ("Song of the Lord") is considered the most influential of all the Hindu scriptures and is one of the greatest spiritual classics of the world. Comprised of eighteen chapters taken from the great Sanskrit epic Mahabharata, the Gita presents a conversation that takes place on a battlefield just as two groups of relatives are about to wage war against one another. Facing the forces of greed, anger, and hatred, the warrior-prince Arjuna loses heart and refuses to fight his own kin. His friend and charioteer, Lord Krishna, who represents the Divine within, tells him: "Your very nature will drive you to fight." In the ensuing dialogue, Krishna teaches Arjuna, and all of us, how we can face bravely the unavoidable challenges and conflicts of life—and win the greatest of all battles, against the tumultuous emotions within our own hearts.
More info about the ebook
Always have a good book lined up - Listen and read whenever you want
Read and listen to as many books as you like! Download books offline, listen to several books continuously, choose stories for your kids, or try out a book that you didn't thought you would like to listen to. The best book experience you'd ever had.
Free trial for 14 days